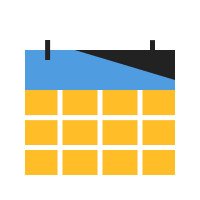 Schedule a Meeting with Stanford Design Consulting
Meeting Note from Stanford Design Consulting:
"We are absolutely thrilled to have the opportunity to learn more about your project, discuss your desired timeframe, and delve into your overall goals and budget. During our upcoming Discovery Call, we have set aside ample time to introduce you to our comprehensive design process and address any questions or concerns you may have. Typically, these calls last around 20 minutes. After the Discovery Call, the next step in our process will involve scheduling a Style and Function Assessment at a time that suits your convenience. Should you encounter any scheduling conflicts or require adjustments, please don't hesitate to contact us at 571-291-5071, and we will be more than happy to assist you in rescheduling for a later date. Following your successful booking of the Discovery Call, you can expect to receive a confirmation email containing all the relevant details, including our contact information."