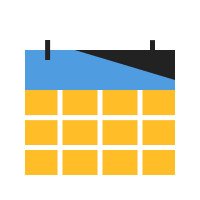 Schedule a Meeting with Stanford Design Consulting
Meeting Note from Stanford Design Consulting:
"This is a great opportunity for us to learn more about your project, the timeframe and your overall goals and vision. We take the time to explain the design process and what you can expect. We will answer any questions you have and cover the next steps. Our discovery calls typically last 20 minutes, but we give you all the time you need to feel comfortable with the process. Our goal for the session is to uncover all your needs and desires so we can start thinking through ideas, solutions and execution. After our discovery call, the next stage in the process, we will schedule a Style and Function Assessment for a date and time that is convenient for you. If you will not be able to make the scheduled time, please send us an email at julie@stanforddesigner.com and we will be happy to reschedule for a later date. You will receive a confirmation email with all booking details, including our contact information, after you book your Discovery Call."