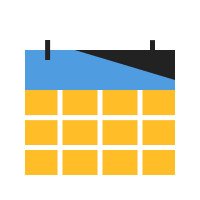 Schedule a Meeting with Jewel Marie Interiors
Meeting Note from Jewel Marie Interiors:
"We are thrilled to have the opportunity to learn more about your project, discuss your desired timeframe, and understand your overall goals and vision. During our Discovery Call, we will dedicate ample time to explaining our design process and addressing any questions or concerns you may have. Our main objective is to ensure you feel comfortable and well-informed about what to expect moving forward. Typically, our discovery calls last around 20 minutes, but we are more than happy to extend the duration if needed. During the call, our primary aim is to thoroughly explore your needs and desires, allowing us to begin generating ideas, identifying solutions, and planning for execution. Following the Discovery Call, the next stage in our process will be to schedule a convenient date and time for the Style and Function Assessment. If, for any reason, you are unable to make the scheduled appointment, please don't hesitate to reach out to us at info@jewelmarieinteriors.com, and we will gladly assist you in rescheduling for a later date. After successfully booking your Discovery Call, you will receive a confirmation email containing all the relevant details, including our contact information. We are eagerly looking forward to our upcoming conversation and the opportunity to embark on this exciting design journey with you. Warm regards, Julie Shaheen"